Tony Lampert
Tony is a professional HR practitioner and Member of the Chartered Institute of Personnel and Development with over 30 years experience working in senior positions within the public sector. This includes 2 years operating as Head of HR for a London Council and over 10 years supporting Schools and the Children's Service in a Senior HR Business Partner role, coordinating major organisational change, managing employee relations' matters, leading on recruitment and selection campaigns and applying creative HR solutions to organisational issues.
Operating now as a freelance HR Consultant, Tony specialises in designing and delivering management programmes covering recruitment and selection, Safer Recruitment, Employment Law, and Employee Relations.
---
Jackie Owens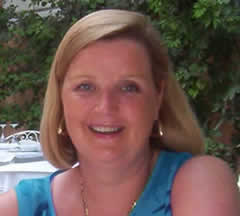 Jackie qualified as a Probation Officer in 1982. Having worked in a number of different criminal justice environments, she has extensive knowledge as a practitioner and operational and strategic manager, particularly in public protection and MAPPA.
Jackie is a qualified ILM coach. She is able to provide bespoke coaching services to support and improve performance and standards.
As an independent training consultant Jackie has worked extensively with Wardell Associates in delivering case audit services with evaluations of case formulation and delivery. She also delivers specialised training in risk assessment and management, improving resettlement practice and effective motivational practice.
---
Gwenton Sloley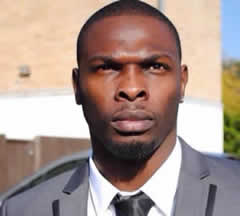 Gwenton is a director of Crying Sons: www.cryingsons.org
Gwenton has worked in the housing sector for over 10 years as a specialist in relation to supporting ex-offenders, vulnerable young people and their families. During this time he became involved in the professional development of colleagues in related sectors through his training and written contributions including published books. He has made a point of remaining rooted in the communities he serves which he believes has greatly contributed to the efficacy of his work.
Gwenton has had a key role in working with families affected by youth violence and gang related exploitation. He has worked intensively in the assessment of families at risk and interventions to move them to a safe location, often working out of hours to ensure families receive the help and protection needed.
Gwenton is actively involved in delivering training to a diverse groups of professionals including police officers, social workers and LSCB events. His training provides a powerful perspective drawn from his own experiences and the struggles faced by youths growing up on the streets and gang culture.
---
Karen Bohan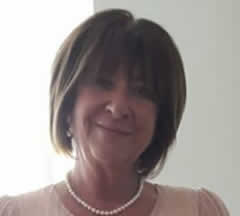 Karen Bohan is a part time Safeguarding Adults Manager for a Local Authority and combines this with independent training in relation to safeguarding adults. Karen is a registered social worker with over 30 years experience in adult social care and has been responsible for services including domiciliary care, day centres, residential homes and managing a variety of social work teams.
She has worked alongside health professionals and others in developing multi-agency practice, implementation of the Care Act 2014 and leading on case reviews within the Safeguarding Adult Review framework
---
Kenny Imafidon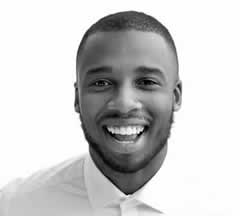 Kenny is the co-founder & Managing Director of ClearView Research Ltd, a leading-edge youth-led research company, who specialise in research focussing on young people. His work in various sectors has taken him around the world to countries such as, the United States, Belgium, Austria, Tunisia, Israel, and Hong Kong.
Kenny has been working with Wardell Associates for over 4 years and he offers unique and specialist insights into the behaviours, attitudes and perceptions of young people who are at risk of offending and currently offending. Kenny has worked with government departments, parliamentarians, youth organisations and statutory organisations to support them to develop strategies as well as intervention and prevention programmes. Kenny is also the author of the influential & award-winning report entitled "The Kenny Report" which is a solution-focused report that explores the topic of gangs and serious youth violence. This report has been endorsed by leading criminologists such as Professor John Pitts.
More recently, he was named by Impact Squared as one of 100 young leaders (under 25) across the globe making a social impact to transform our world. Kenny is also a trustee of Domestic Abuse charity, Strength With In Me Foundation (S.W.I.M). He is also a Winston Churchill Fellow and a RSA Fellow.
---
Dr Roberta Evans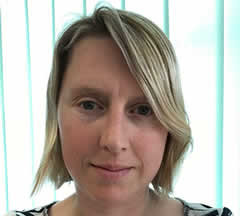 Roberta qualified as a social worker in 1998 and has worked as a frontline practitioner and manager in youth justice and family services, in New Zealand and London. She completed a Professional Doctorate in Youth Justice in 2010 with a subsequent publication in 2012. Roberta is the founding director of Vlinder Consultancy Ltd and creator of the Tightrope, an interactive tool to discuss risk and resilience with young people.
Roberta has delivered coaching and training events since 2013, primarily with Wardell Associates, on Assessments, Report Writing, Integrated Planning, Engaging Young People, Parenting interventions, Adolescent development and the Tightrope. Currently a YOT Manager in London, she delivers a reduced timetable of training and consultancy
---
Manni Ibrahim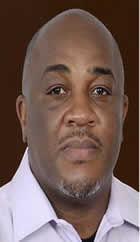 Manni Ibrahim is an Outreach worker, Mentor, Activist and training facilitator in both the Public and Private sector.
He has more than 15 years of experience in social literacy development, conflict mediation, gang intervention and community and civic organising